About Promtek
We develop systems for your problems
We are a team of talented and dedicated engineers capable of developing 'instant' systems for your manufacturing problems.
Our passionate and experienced team support a wide customer base all around the world, 24 hours a day.
Our solutions suit any kind of weighing, blending or batch manufacturing operation, of any size or complexity. Production reporting and analysis are our speciality, and we can feed data into any business or MRP system with an import facility.
Meet the Promtek team
All of us, from A-Z
Arjun
Software Engineer
Catherine
Business Development Manager
Charles
Managing Director
Cobus
Senior Systems Engineer
Craig
Front End Software Engineer
David
Service Engineer
Daniel
Software Engineer
Daniel
Senior Systems Engineer
Dominic
Senior Software Engineer
Graeme
Sales Engineer
Graham
Senior Software Engineer
Jack
Apprentice Systems Engineer
Jim
Senior Software Engineer
Karen
Operations Assistant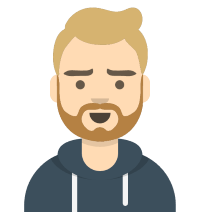 Kieran
Senior Software Engineer
Lani
Strategy Manager
Laura
Financial Controller
Liam
Systems Engineer
Mark
Senior Software Engineer
Peter
Senior Software Engineer
Pieter
Systems Engineer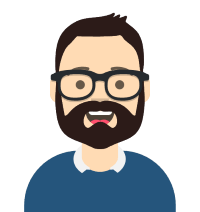 Richard
Engineering Team Leader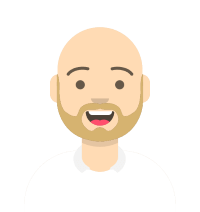 Simon
Technical Director
Stefan
Systems Engineer
Zulk
Apprentice Systems Engineer
Zulqarnain
Systems Engineer
Our vision & mission
To develop, integrate and support process control and management solutions
Our vision for Promtek guides every aspect of our business. It details what we need to succeed in our continual growth and development to service our customers' needs.
Promtek will be recognised as a leading local employer, providing an inspirational place to work where our people can strive to be the very best they can be.
Promtek will provide a portfolio of solutions and services to satisfy our global and domestic customers' evolving requirements.
Social Media
Follow us everywhere
We love showing off our latest installations and sharing industry knowledge. If that sounds like your type of thing then follow us. It's free for a limited time!
Testimonials
A few words from some of our beloved customers
"Promtek are a valued partner and possess a very capable System Integration team. Promtek have been able to support us in a wide range of projects, from obsolescence to large scale plant automation and always deliver in terms of quality."

Simpsons Malt
Berwick-Upon-Tweed
"We have been a long standing Promtek customer and have recently completed a large expansion programme which included upgrading the Promtek system. The new HD Graphics package along with the MES system has transformed to process control of the mill. The staff at Promtek are great to deal with from the customer service team through to the software developers they really are customer focused and make a point of getting to know our business."

Wes Larner
Duffields, Yeovil
"Promtek are very versatile both site mechanical and control system wise. We've seen an increase in daily tonnage from an average of 700t per day to 850t per day, with a record day of 944 tonnes. Promtek stands out because of the overall quality of their graphical display and the amount of information accessible on batch data reports. We have a very good working relationship with Promtek and their staff are friendly and efficient. Any problems are quickly sorted."

Ray Jones & Jamie Davies
Wynnstay, Powys
Contact Promtek
If your enquiry is urgent or requires technical support, please have your support contract number to hand.
Fisher Street
Stoke-on-Trent, Staffordshire
ST8 7QJ
01782 375600
sales@promtek.com
We'll only use your details to contact you about this.